Fuel's New Commissions
Posted on: 7th October 2020
Fuel's mission – to explore urgent questions, to shine a light on how we relate to each other and the world around us, to tell untold stories by under-represented voices – has never been more relevant. The work Fuel makes shifts narratives, creates new histories, and enables audiences to see new perspectives.
Commissioning under-represented artists has always been a significant part of Fuel's programme. It is now more urgent and crucial than ever – in the wake of the increased impact of Covid-19 on d/Deaf and disabled people and Black, Asian and ethnically diverse people, as well as the surge in the social justice movement Black Lives Matter spurred by George Floyd's murder. These factors, as well as the economic consequences of the pandemic, mean there is a real danger of an exodus of talented artists who are Black, Asian or other ethnic minorities, as well as d/Deaf or disabled.
Fuel is committed to providing urgent support for artists, by commissioning new work. Talent is leaving the industry and won't come back. To counter this, Fuel is committing £50,000 for new commissions, thanks to support secured from CVC. The theatre-makers commissioned are all developing theatre projects engaging with the times we live in.
This programme will produce projects that contribute to changes in culture which enable us to work towards a positive future, as we face economic recession and unemployment, which will adversely affect some communities significantly more than others.
Online community, access & inclusion:
Fuel's primary work is live – and it feels more important than ever to find ways for people to connect, safely, together in physical space. Fuel is dedicated to doing that now and in the future. During this period Fuel has learnt that providing online access to work is vital. Initially, because it was the only way to connect with an audience. But it has other benefits too – now and even in the future.
'Going digital' has enabled Fuel to build a community amongst its audiences around the UK and internationally, to stay more connected and in contact with them, to provide access to people who are shielding or isolating or who might otherwise traditionally experience barriers to physical attendance.
Fuel is therefore planning to:
Develop its online platforms, piloting a membership zone – with access provision
Improve its digital producing skills through training and mentoring
Commission new 'born digital' projects
Develop digital outcomes/versions of all future live projects
These new commissions are all part of the #ComeWhatMay programme. #ComeWhatMay will play a key role in enabling Fuel to roll out these ambitions, by enabling development of both live and digital content for the future.
For more information on #ComeWhatMay, visit www.fueltheatre.com/come-what-may/
Commissioned Artists




Commissioned Projects
About CVC 
About CVC Established in 1981, CVC is a world leader in private equity and credit with $105.1 billion of assets under management, $160.3 billion of funds committed and a global network of 23 local offices: 15 across Europe and the Americas and eight in the Asia Pacific region. CVC is majority-owned by its employees and led by its Managing Partners. CVC's private equity platform manages over $79 billion of assets and comprises four strategies: Europe/Americas; Asia; Strategic Opportunities; and Growth Partners, each of which benefits from CVC's global platform. CVC's ability to bring to bear the full extent of its global resources on any situation gives it a competitive advantage when sourcing new investment opportunities and when creating value during CVC's ownership period. CVC's credit platform manages $26 billion of AUM across three strategies: performing loans; private debt; and credit opportunities & special situations. CVC Credit Partners has a deep and experienced team across Europe and the US and also seeks to leverage CVC's global network to provide it with a competitive advantage.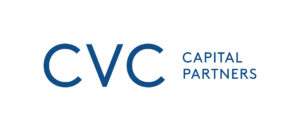 Fuel's #ComeWhatMay initiative was supported by the CVC Strategic Opportunities team, which operates a long term "patient capital" fund, a new form of partnership based private equity for an uncertain world.