Our New Executive Director is Ines Tercio!
Posted on: 7th February 2017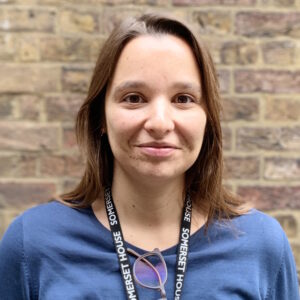 We are excited to be welcoming Ines Tercio to the Fuel team as our new Executive DirectorInes is from Lisbon, Portugal. She came to London in 2003 to study Media Arts with Film and Video Production at Thames Valley University and then undertook a postgraduate degree in Arts Criticism and Management at City University.
In 2004, Ines collaborated with Percursos, a multidisciplinary arts festival held in Portugal. She worked for TAPP (the Teacher Artist Partnership Programme) and also worked as a Learning Assistant at LIFT before joining Phakama UK in 2007, where she worked as Executive Director until June 2015.
In 2015 Ines joined Nour Festival as Creative Learning Programmer and also worked freelance as an arts consultant/ producer with companies such as Clayground Collective and Freddie Opoku-Addaie. From 2016 – 18 Ines was Executive Director at GLYPT (Greenwich and Lewisham Young People's Theatre) before taking a six month sabbatical in early 2018.
In 2009 Ines was selected by the British Council to travel to China as part of the China-UK 400 Cultural Leaders programme. In 2010 Ines joined City University's mentoring scheme to help current graduates find their way into the arts and creative industries. From 2014 to 2017 Ines sat on the board of CASA Latin American Theatre Festival.
She brings a wealth of skill and experience to the position and we could not be more excited to be welcoming her to the Fuel team!