Insights from The Kids Are Alright rehearsal room
Posted on: 2nd April 2019
Presented by Fuel and Encounter, The Kids Are Alright is a surreal and confronting new work combining dance and new writing, participation and performance, children and adults.
Today Carl Harrison, performer in The Kids Are Alright, shares what he thinks of working with Encounter and insights from the rehearsal room.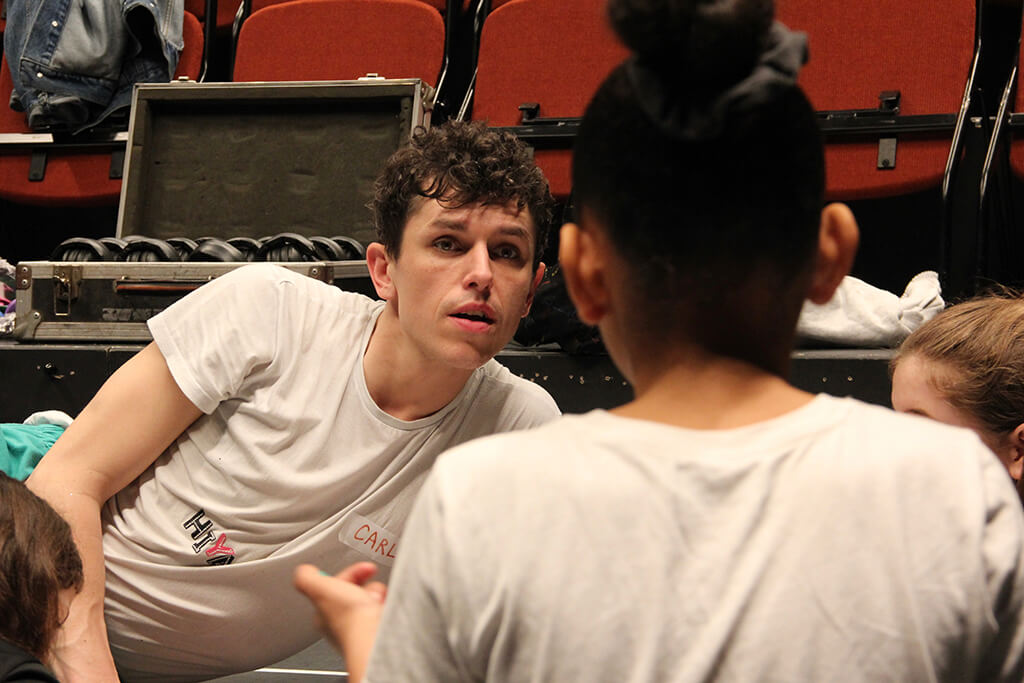 ''Ok, can you do that again but imagine your insides are like wet cement and you're Celine Dion headlining in Vegas but every time you sing bubble bath comes out of your mouth?"
'Can you make it more disabled? More Northern? Less nice? Less dancey?'
''Now say it to her like you want her to die a cot death."
I feel like I've met them both in a previous life. One where we all grew up in the same care home and formed a little pact that one day we'd get out of there and see our names in lights. Now here we all are in our next life eating humous in a dance studio making shows about things people try not to talk about.
I love it.
I've been in showbiz (contemporary dance) for 11 years now and I've had a pretty good innings so far. Working with Punchdrunk theatre, Protein Dance, Aletta Collins, the RSC and I even was in the background of the Disney Muppets film dressed a cowboy staring at a muppeteer with a hand up Missy Piggy's arse.
Nothing compares to Encounter though. It's so exciting. All the time. Lee and Jen are made for each other. Like Missy Elliott and Timbaland. It just works.
They make work that is usually hilarious about suburbia, northernness, love, sex, animals, and children. It pushes boundaries, pushes what theatre is, especially how the world of dance and writing can collide. It seems to bring all the elements of myself that I have to edit in my 'proper dance' jobs to life. I get to be loud, mean, northern, a woman, careless and this is all very thrilling.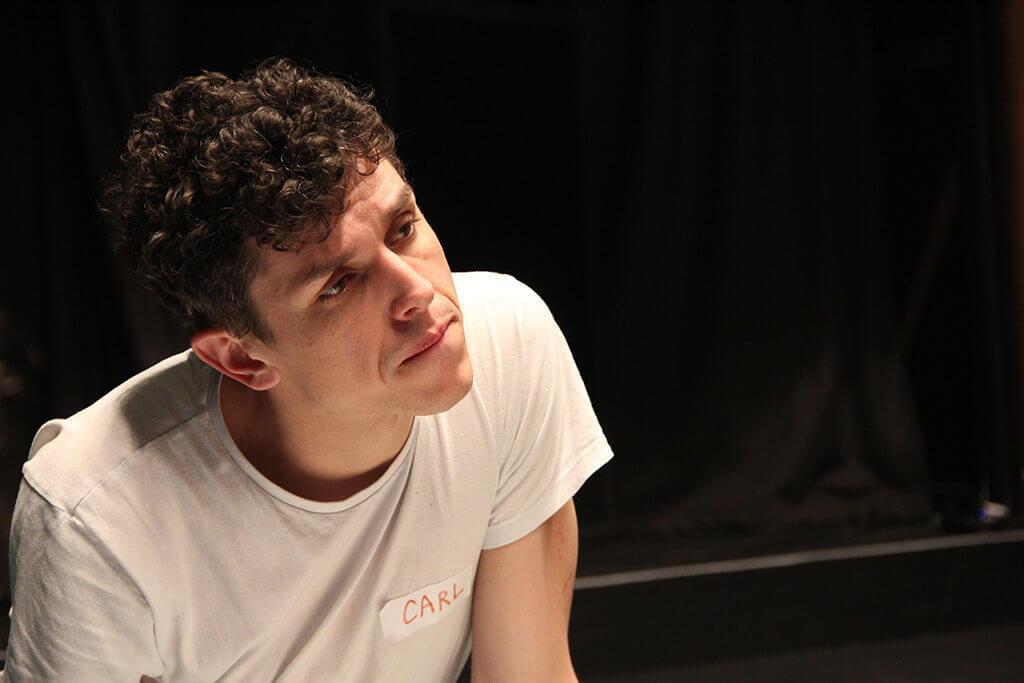 As a performer you are pushed off a cliff into the unknown but there's equity in that as none of us are totally sure what we are doing and yet we all believe in each other and that carries us through the madness. The dancer has to act, the actors dance, the director choreographs and the writer directs. With a shared love of pop ballads, Asda and experimental theatre we often end up somewhere we know well feeling completely new.
''Try it upside down with broken chicken legs while you try and shag the floor for your favourite minstrel."
We all eat crisps. This binds us.
The Kids Are Alright is another 'dead exciting' project to be part of with Encounter. The only thing I would be doing if I wasn't in it would be watching it.
The Kids Are Alright will be at The Place from 9-10 April and the Albany from 11-13 April. Find out more here.