Inua Ellams wins Poetry Award 2020
Posted on: 29th May 2020
Multi-award-winning poet and playwright Inua Ellams has been awarded the Hay Festival 2020 Medal for Poetry.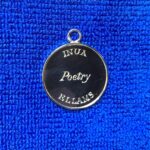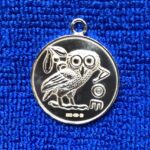 Inua has written plays including Barber Shop Chronicles, Three Sisters, and An Evening with an Immigrant which have been co-produced by Fuel. Following Inua's multiple awards for his breathtaking and insightful work, he has now been awarded the medal for Poetry at the 2020 Hay Festival for his work The Half God of Rainfall and for his play The Barber Shop Chronicles. This award win was announced virtually on 24 May with Inua receiving his medal which was engraved with Athena, the goddess of Wisdom, rather than the traditional Nike, goddess of Victory.
Commonly known as Hay Festival but also referred to as the Hay Festival of Literature and Arts is an annual literature and arts festival based in Wales. Due to COVID19 and government guidelines, the festival has taken place online and is free to view from 18-31 May 2020.